COUNTY STUDENTS LEAD STEAM TALKS AT TEDx YOUTH EVENT
Youth from Seventh to Twelfth Grade Share Their Unique Ideas and Journeys in STEAM
NASHVILLE, TN – Five Davidson and Rutherford County students delivered talks about science, technology, engineering, art, and math (STEAM) at a recent TEDxYouth event sponsored by the Division of Public Health Practice at Meharry Medical College. "STEAM with a Twist" offers curated content to showcase real-life experiences and examples of students' views about the subject matter. TED approved the recorded event and released it for public viewing in February 2022. Presentations are viewable on the TEDx YouTube channel, a portal with 34 thousand followers, at https://tedxyouthjeffersonstreet.com/youth-speakers/.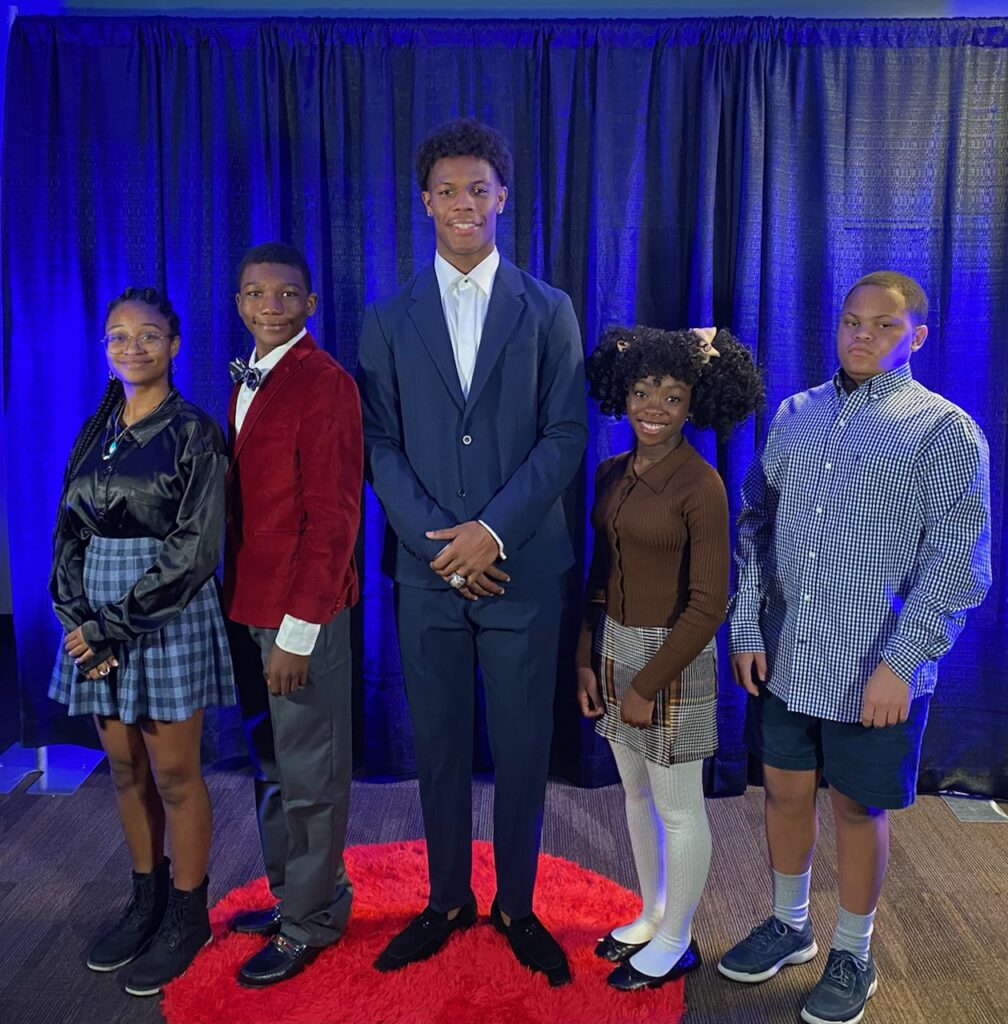 Speakers at TEDxYouth@JeffersonStreet included:
Robert D. Brown – 8th Grade, Head Middle Magnet School (Nashville)
Zeboreh H. Bynum – 9th Grade, Hume-Fogg Academic High School (Nashville)
Iyanuoluwa Fidelis Otukpe – 7th Grade, Valor Flagship Academy (Nashville)
Isaiah William Horton – 12th Grade, Oakland High School (Murfressboro)
Lillian Floyd-Thomas – 7th Grade, Harpeth Hall School (Nashville)
Licensed by TED, the TEDxYouth@JeffersonStreet was independently organized by Trenay Perry Bynum, a long-time youth and women advocate and 1990 graduate of Tennessee State University. "Individuals who work in STEAM create things that change the world, but the unfortunate reality is that African Americans remain underrepresented in the STEM/STEAM workforce," said Perry Bynum. According to a PEW Research Center report from 2021, "black workers account for 11% of all employed adults, compared to 9% of those in STEM occupations." Additionally, "Black workers in STEM jobs have increased significantly since 2016," according to the same report.
Perry Bynum adds that "hosting a STEAM event opened a dialogue about the challenges and misgivings of STEAM education. Another topic for discussion is the enormous opportunities for creativity without self-imposed borders or perfectionism often associated with art. One doesn't have to be perfect to do art – they just need to create."
Public health is a great example of a STEAM connection. "Our challenge in public health and research is convincing people to take healthy actions," says Dr. Leah Alexander, associate professor and director of Meharry's MPH program.
"People may not realize it, but Public Health is interdisciplinary, so much of what we do is related to science, technology, engineering, art, and math (STEAM). Those disciplines form a strong foundation for public health practice and research," Dr. Alexander said. "Part of our mission for the MPH program is to contribute to the public health workforce by increasing representation of individuals from underrepresented backgrounds. Bringing students together on Jefferson Street to discuss STEAM is a powerful platform for our public health approach."
As a mecca for education, Jefferson Street has a rich history among African Americans in Nashville, Tenn., dating back to 1866. The street is lined with Fisk University (founded in 1866), Meharry Medical College (1876), and Tennessee State University (1912).
TEDxYouth@JeffersonStreet offered a training-based approach with workshops in public speaking from speaker coach and comedienne Sherre Bishop. Dr. Katherine Brown, the founder of the KYB Leadership Academy, led workshops on delivering a presentation.
For more information about TEDxYouth@JeffersonStreet, email info at tedxyouthjeffersonstreet dot com.
About TEDx, x = independently organized event
In the spirit of ideas worth spreading, TEDx is a program of local, self-organized events that bring people together to share a TED-like experience. At a TEDx event, TED Talks video and live speakers combine to spark deep discussion and connection. These local, self-organized events are branded TEDx, where x = independently organized TED event. The TED Conference provides general guidance for the TEDx program, but individual TEDx events are self-organized.
About Trenay Perry Bynum
Perry Bynum is a 30-year veteran in marketing communications who recently retired from corporate America to devote her time to educating the next generation of strategic communications professionals. A faculty member at Belmont University, her area of interest and coaching is real-life personal branding for adolescent student-athletes striving to benefit from the NCAA's NIL policy, college-bound youth, and college students.
###